Nederlands
Welcome to Apologeet.nl
'Apologeet' is Dutch for 'Apologist. The meaning of this word can be found here.
Many contemporary Christians do not really know how to respond to critical questions. Defending the faith has not been necessary for a long time… In the old times everybody was considered to be a Christian and everybody believed in the Creator! Today, the opposite is true. People do belief in all sorts of things but not in the Creator. How do we approach the world around us? What are our answers? These and more questions will be tackled on this site.
Apologeet.nl started with a Dutch biology book review but slowly more content is added. Most of it is still in the Dutch language. Nevertheless, due to several requests I will try to translate existing content and add English content.
Please keep in mind that Apologeet.nl is not meant to be a debate forum. There are many other websites/blogs that offer this possibility. This website is to help Christians in their faith. To strengthen and equip those who want to.
Odysee
Apologeet can be found on
Odysee
as well. This new platform is completely Open Source and does not censure its content like the bigger platforms, such as YouTube.
Please, accept my invitation to Odysee through this link and receive some free LBC's (cryptomoney):
Invitation to Odysee
---
Recommended
Series on Abortion
Romans 13:1-7
Eight Reasons Series
About Corona
More Information
The weblinks are interesting
for further reading.
Search Apologeet.nl
Recommended
Ethics: The Stance on Abortion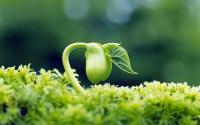 With the advancing technology of modern times, one comes across difficult ethical questions. On the one hand medics are capable of saving the premature, while somewhere else unborn of the same age are aborted. How do we approach human life in such?
---
Forbidden History II - Footprints in Stone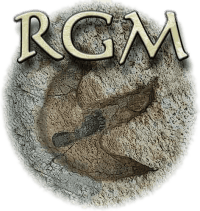 A new documentary from Restoring Genesis Ministries: Forbidden History II - Footprints in Stone. Does the fossil record give us evidence of man and dinosaur living contemporaneously? If there was evidence, what would be done with it and how would today's academia respond? Journey on an adventure, digging into the past, exploring the present, and uncovering the truth about dinosaurs, man, and their footprints in stone. www.footprintsinstone.com gives even more information about this topic. Worth while reading!
Watch this documentary yourself!
---
Forbidden History - Dinosaurs and the Bible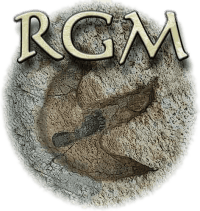 Dinosaurs and the Bible is a 60 minute documentary by Restoring Genesis Ministries that presents evidence showing that dinosaurs did not go extinct millions of years ago, but instead lived very recently and were well known to ancient humans.
Watch this documentary yourself!
---
Miscellany
1 Peter 3: 15 (KJV)
"But sanctify the Lord God in your hearts: and be ready always to give an answer to every man that asketh you a reason of the hope that is in you with meekness and fear"
---
Six Days!
---
Why Jesus Alone?
---
Wonders of Creation
---