Apologeet.nl
Pro-life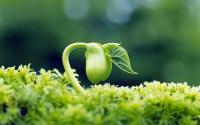 Het leven is een waardevol geschenk van God. Hoewel de term 'abortus' niet in de Bijbel voorkomt, heeft de Bijbel wel degelijk een standpunt ten aanzien van het ongeboren kind.
Jeremia 1:5 vertelt ons dat God ons al kent voordat Hij ons in de baarmoeder vormt. Psalm 139:13-16 heeft het over Gods actieve rol in onze schepping en vorming in de baarmoeder. Exodus 21:22-25 schrijft dezelfde straf voor voor iemand die de dood van een baby in de baarmoeder veroorzaakt als voor iemand die een moord pleegt. Dit geeft duidelijk aan dat God een ongeboren baby net zo zeer als een menselijk wezen beschouwt als een volgroeid volwassen mens. Voor de Christen is abortus niet een kwestie die gaat over het recht van een vrouw om te kiezen. Het is een zaak van leven en dood van een menselijk wezen dat naar Gods evenbeeld is gemaakt (Genesis 1:26-27; 9:6).
Het standpunt van Apologeet wordt goed verwoord in dit essay.
Op deze pagina vind u verschillende informatieve video over abortus. Een waarschuwing is echter op zijn plaats. Sommige van deze videos bevatten schokkende beelden welke niet geschikt zijn voor jeugdige en/of gevoelige mensen!
Video Information
WARNING!
Images in this film can be experienced as extremely shocking.
Not suitable for young and/or easily upset people!
2nd Trimester Abortion Procedure - Dr. Anthony Levatino (Former Abortionist becomes Pro-Life).
In this video, Dr. Anthony Levatino describes how he used to perform 2nd Trimester abortions. He has performed over 1,200 abortions in his career. He doesn't do them any more and is now pro-life.
Video Information
WAARSCHUWING!
Beelden in dit filmpje kunnen als zeer schokkend ervaren worden.
Niet geschikt voor jeugdige en/of gevoelige mensen!
Ray Comfort is a catalyst for change in North America. He is willing to do what most pastors and Christians in leadership roles are not, stand for truth. Back in the Day preachers used to be outcryers against evil. Today, preachers, pastors, leaders, don't want to offend people. Jesus said to us, "whoa to you when people speak good of you". That's not a good thing. Instead of doing what the Bible has commanded, we've done what society has commanded and lowered our voice.
I believe the 180 movie is a catalyst to bring change in North America. Every Christian, Leader, or Pastor should watch the 180 movie.
From the producers:
Official site
John Piper endorses "180movie.com"
Video Information
Pro-life promotie filmpje
Video Information
Eclipse of reason - Live Abortion Documentary
WAARSCHUWING!
Beelden in dit filmpje kunnen als zeer schokkend ervaren worden.
Niet geschikt voor jeugdige en/of gevoelige mensen!
Introduced by Charlton Heston, Academy Award-winning actor and conscientious citizen who is well-known for taking an active role in community and film industry affairs. He urges the news media, which he charges with failing badly to inform the public on the abortion issue, to honestly consider and then address the information presented by the film ECLIPSE OF REASON in order to promote a better informed public.
Choice after all is meaningless unless the chooser has a grasp of all the facts.
This film was produced by Bernard Nathanson, one-time abortionist and leader of the nascent pro-choice movement, and documents the intra-uterine life of a little boy at 5 months of age as seen through a fetoscope - a camera placed inside the pregnant uterus. Riveting images of a late abortion are then shown with a camera both inside and outside the uterus. Consistently verifiable statistics emphasize that this horror, killing a child at this stage of development and beyond, takes place 400 times a day in the United States.
In addition, there are deeply moving interviews with the other victims of abortion: women who have been irreparably injured by abortion - both physically and emotionally.
'Schreeuw om Leven' zet zich in voor het ongeboren kind:
Schreeuw om Leven website
Video Information
The Silent Scream Abortion as Infanticide
WAARSCHUWING!
Beelden in dit filmpje kunnen als zeer schokkend ervaren worden.
Niet geschikt voor jeugdige en/of gevoelige mensen!
Dr. Bernard Nathanson's classic video that shocked the world. He explains the procedure of a suction abortion, followed by an actual first trimester abortion as seen through ultrasound. The viewer can see the child's pathetic attempts to escape the suction curette as her heart rate doubles, and a "silent scream" as her body is torn apart. A great tool to help people see why abortion is murder. The most important video on abortion ever made. This video changed opinion on abortion to many people.
Introduction by Dr. Bernard Nathanson, host. Describes the technology of ultrasound and how, for the first time ever, we can actually see inside the womb. Dr. Nathanson further describes the ultrasound technique and shows examples of babies in the womb. Three-dimensional depiction of the developing fetus, from 4 weeks through 28 weeks. Display and usage of the abortionists' tools, plus video of an abortionist performing a suction abortion. Dr. Nathanson discusses the abortionist who agreed to allow this abortion to be filmed with ultrasound.
The abortionist was quite skilled, having performed more than 10,000 abortions. We discover that the resulting ultrasound of his abortion so appalled him that he never again performed another abortion. The clip begins with an ultrasound of the foetus (girl) who is about to be aborted. The girl is moving in the womb; displays a heartbeat of 140 per minute; and is at times sucking her thumb. As the abortionist's suction tip begins to invade the womb, the child rears and moves violently in an attempt to avoid the instrument. Her mouth is visibly open in a "silent scream." The child's heart rate speeds up dramatically (to 200 beats per minute) as she senses aggression. She moves violently away in a pathetic attempt to escape the instrument. The abortionist's suction tip begins to rip the baby's limbs from its body, ultimately leaving only her head in the uterus (too large to be pulled from the uterus in one piece). The abortionist attempts to crush her head with his forceps, allowing it to be removed.
In an effort to "dehumanize" the procedure, the abortionist and anaesthesiologist refer to the baby's head as "number 1." The abortionist crushes "number 1" with the forceps and removes it from the uterus. Abortion statistics are revealed, as well as who benefits from the enormously lucrative industry that has developed. Clinics are now franchised, and there is ample evidence that many are controlled by organized crime. Women are victims, too. They haven't been told about the true nature of the unborn child or the facts about abortion procedures. Their wombs have been perforated, infected, destroyed, and sterilized. All as a result of an operation about which they have had no true knowledge.
Films like this must be made part of "informed consent." NARAL (National Abortion Rights Action League) and Planned Parenthood are accused of a conspiracy of silence, of keeping women in the dark about the reality of abortion.
Finally, Dr. Nathanson discusses his credentials. He is a former abortionist, having been the director of the largest clinic in the Western world.
'Schreeuw om Leven' zet zich in voor het ongeboren kind:
Schreeuw om Leven website
---